Nitro Squash Womens Snowboard 2023
Everyday Lower Pricing
In Stock - 0 remaining
Sold Out
There's no way around it, the Nitro Squash Snowboard is the most fun you can have on snow. This board loves speed, and turning, and turning at speed - so much, in fact, that it's impossible to just putter around on. The Squash is a motivational speaker, a hype man, a wild scream into the night. It's equipped with straight up camber, a stiffer directional flex, and that mellow swallowtail - all designed to increase velocity in every snow condition. But there's something else, a distinct set of characteristics this board has that just makes it rip. Snow-sliding charisma, maybe, something hard to define but undeniable in effect. This one wears its snowboarding soul on its sleeve.
Rocker Type
Trüe Camber – Good old standard camber, which provides the stability and pop many shredders can't live without. The amount of snap and support you get from a cambered board is unrivaled.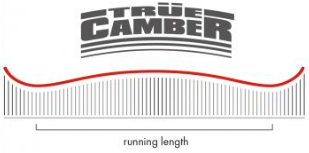 Flex
Directional All Terrain Flex – Nitro's most versatile flex pattern, combining their signature all mountain pop with smooth response, allowing you to tear up the entire mountain.
Flex Rating – 5 (1 Soft - 10 Stiff)
Shape
Progressive Sidecut – A larger radius in the front, blended into a tighter one towards the tail. The progressive sidecut makes accelerating out of turns a breeze, while maintaining a catch-free nose area.
Core
Power Core II – The Power Core II is a tip-to-tail Poplar wood core with additional Beech wood stringers for unrivaled strength, smooth response, and insane snap.
Laminates
Bi-Lite Laminates – Nitro's rider-trusted Bi-Lite Laminates are engineered for a powerful riding style and a refined board-feel.
Base
Sintered Speed Formula HD Base – Nitro utilizes a new base material compound to achieve higher abrasion resistance, increased wax absorption, and higher on-snow speeds.